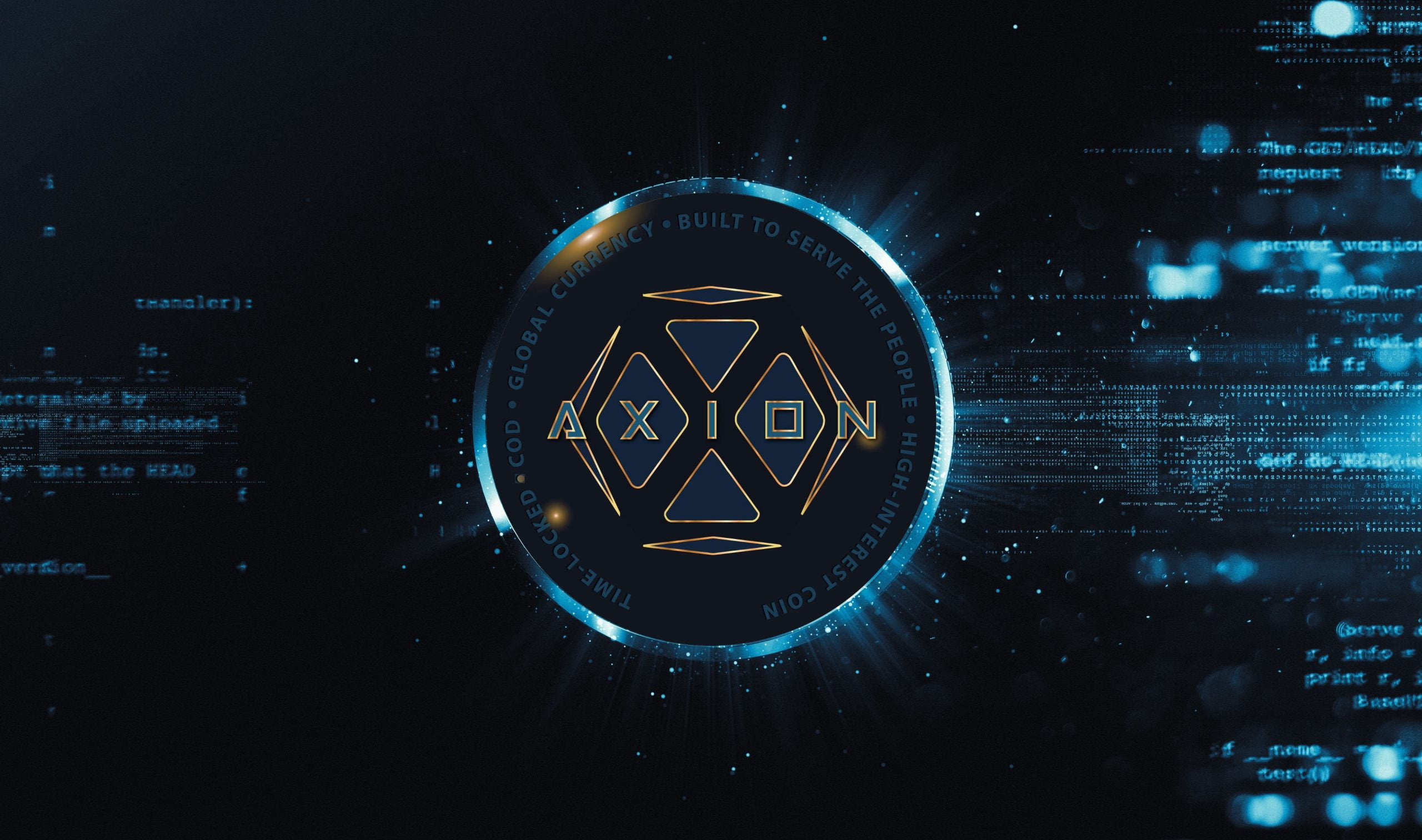 The new year has started, and already, it has brought major changes to the crypto industry. Bitcoin is making new milestones every other day, and its newest record is above $40,000. Even Ethereum, the birthplace of DeFi (decentralized finance) has finally managed to climb above $1,000 for the first time in 2018.
Speaking of DeFi, the entire sector is continuing to grow rather rapidly. It managed to secure another $4 billion in the first 5 days of 2021, which brought its Total Value Locked (TVL) to $18.29 billion.
This is great news not only for the leading projects but also for the emerging ones, as the growing interest in DeFi signals a bright future for those who have unique and rewarding deals to offer. Axion (AXN) is one such project, which may be only two months old, but it already started making headlines for a number of reasons, such as its new development-related milestones.
What is Axion?
Axion is a DeFi project that was launched on November 2nd and then relaunched on November 13th. Since then, the project has worked on reaching some major milestones for 2021.
Axion focuses on offering CDs (certificates of deposit) — or at least, their crypto version. This means that the project offers users to lock up a certain amount of tokens and receive rewards in exchange for keeping them locked up.
However, unlike traditional CDs, Axion offers high yields — often up to four times higher than what competitors in traditional finance have to offer.
On top of that, Axion also offers a less risky way to use cryptocurrencies than what regular trading and investing can provide. Users do not risk losing money in bad trades, and the project's coin, AXN, is itself a lot less volatile due to the fact that users opt to keep the coins locked up, rather than use them in trades.
Those who try to break the deal get penalized, and Axion takes away some of their coins. The tokens then get sold in daily auctions, where buyers can bid for these tokens using Ethereum. Those who win receive the tokens, while ETH that they used goes to Axion, to be used for token buybacks and network development.
Results of Development
Axion is a legitimate project that uses the proceeds from the auctions wisely. It was actually inspired by another similar project, HEX. The two are even paired against one another, for those who might want to trade AXN for HEX and vice versa.
Apart from that, Axion has an entire list of goals to achieve this year. One of them is to create a liquidity amplifier by entering into a deal with liquidity providers. Next, it plans to redesign its website, which will lead to its third goal — a strong, serious marketing and branding campaign.
Along the way, it will also focus on optimizing gas, and on bringing venture auctions, which the community has been waiting for some time.
Axion also plans to improve its staking rewards system by updating it in a few weeks. The system will allow stakers to get paid dividends in two tokens. One of them is Wrapped Bitcoin — a very popular Ethereum-based token pegged to Bitcoin. The other token is not yet chosen. In fact, it is Axion's community that will vote on what token should take the second spot.
Lastly, Axion is also preparing to issue its crypto credit card. The card has been in the works for some time now, and it is expected to come out in late January or early February. Unlike other crypto cards, this is a real credit card that uses crypto, instead of simple debit cards that others offer.
In other words, users will not simply load it with coins and then use them. Instead, they will use the coins as collateral and pay for goods and services with credit.
Final Thoughts
Axion is an emerging project with a lot of potential, and more than a few unique treats. So far, it has proven that it is a survivor and that it has a powerful, supportive, and generous community at its back. As such, it may be one of the future stars of DeFi, and definitely, a token that will start attracting a lot more attention in weeks to come.
Medium | Telegram | Discord | Twitter
Axion news: https://axionlive.com/