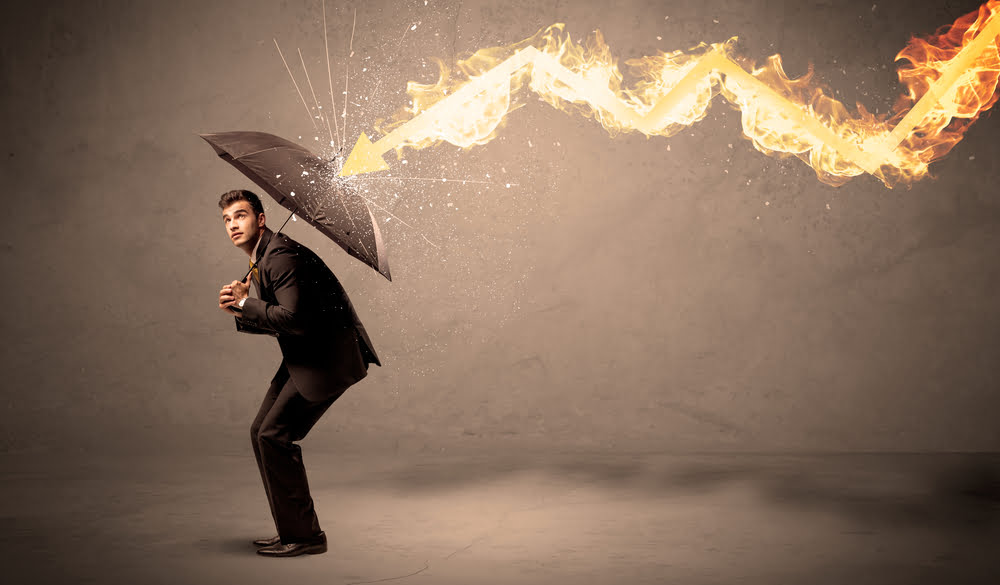 An early session slipover in the SushiSwap's SUSHI market turned into a buying opportunity for traders that were seeking safety against a dwindling cryptocurrency market this Monday.
The SUSHI/USD exchange rate climbed by more than 24 percent from its intraday low of $12.80. Traders spotted upside opportunities in the pair as its relative strength indicator flashed near-oversold signals. They raised their bids to offset their losses elsewhere in the cryptocurrency market.
So it appears, gains in the SUSHI market largely coincided with a plunge in Bitcoin, Ethereum, and other high-cap digital assets. On the whole, the cryptocurrency had lost more than $25 billion as of 1105 UTC Monday, with Stellar's XLM, Ripple's XRP, and UniSwap's UNI—a SushiSwap rival—notching the highest losses.
SushiSwap jumps as the rest of the cryptocurrency market stumble. Source: SUSHIUSD on TradingView.com
SUSHI Trade Setup
Technically, SUSHI bounced back after testing a confluence of two support levels. The first price floor appeared to be an upward sloping trendline that constitutes an ascending channel pattern. Meanwhile, the second footing came from SUSHI's 100-4H simple moving average wave.
The rebound opened the DeFi token's prospects to extending its upside move towards $17.61, its previous record high, followed by a run-up to the ascending channel's upper trendline, which now sits near the $18.80-19.00 range.
Michaël van de Poppe, an independent market analyst, noted that SUSHI could also decline towards deeper levels if it fails to hold $14.50-14.75 as its interim support range.
"If that fails to hold for support, further downwards momentum is expected and confirmation of the bearish divergence. Looking at $12 and $10 next," he said.
Fundamentals
The latest upside rally pushed the SushiSwap token's year-to-day gains up to 470 percent. Initially, traders started entering the SUSHI market owing to its representation for a decentralized exchange. Many retail traders, frustrated with stock trading restrictions on platforms like Robinhood, turned their attention to centralized and decentralized cryptocurrency exchanges.
As excitement ensued, volumes on crypto trading platforms surged exponentially. Meanwhile, their native tokens experienced a spike in demand that later turned into a massive bull rally. For instance, Binance's native cryptocurrency BNB reached a record high of $148 last week.
SUSHI appeared to have benefited from the same enthusiasm, which spilled over into its market during the Monday session. Meanwhile, it is important to notice that the token stood underbought and posed better opportunities for traders seeking short-term safe-havens against the cryptocurrency market's downside correction.