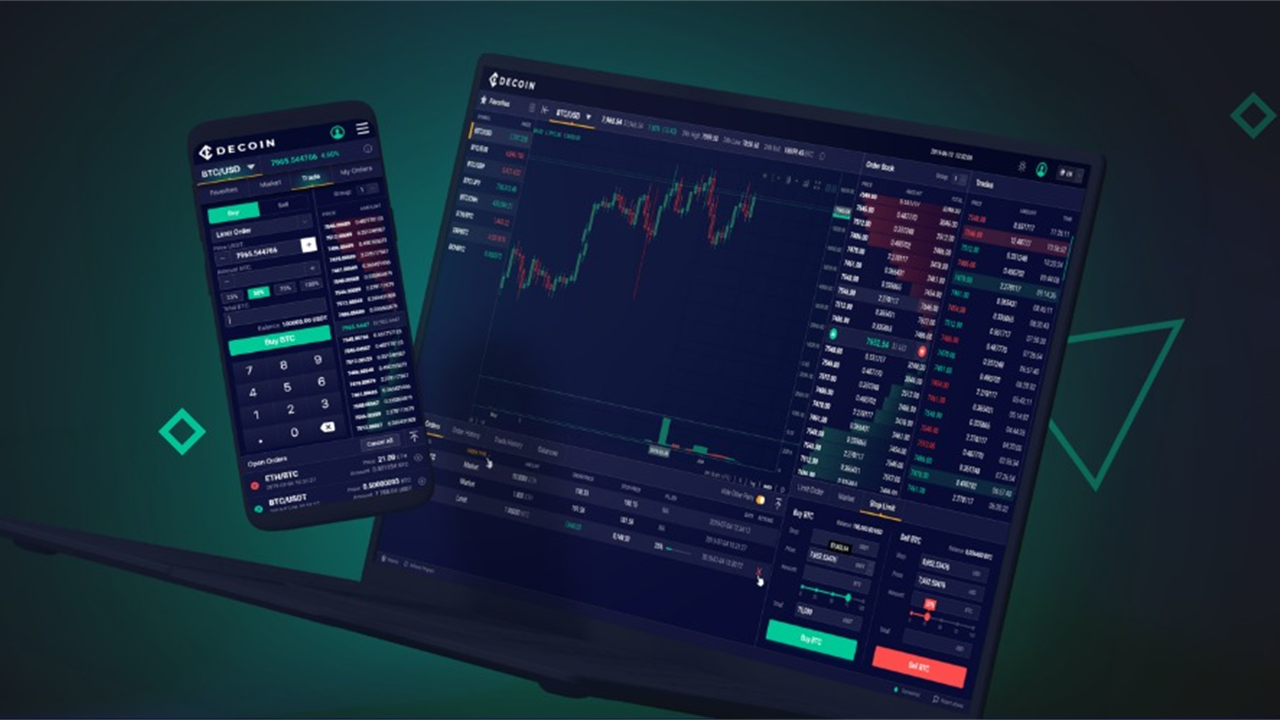 The cryptocurrency market crossed the $2 trillion mark earlier in the month as FOMO, institutions, and stimulus money flowed into the industry at proportions never seen before. This sudden upsurge in the market is bringing in new retail investors looking either to make a quick buck or join in the "financial revolution" – as crypto heads like to term the industry.
As such, multitudes of investors have gotten into crypto trading – spot, leveraged, and derivatives – in hopes to catch up with a booming market. However, most of the new traders (could be you) are amateurs, which sees them lose vast amounts of money in the crypto market.
Launched in 2021, Dtrade, a new feature product of Decoin Exchange, aims to ease new and existing traders' journey in crypto via an innovative and transparent social trading platform. The pro-social trading app is a platform built "by the community for the community" allowing traders to share tips and strategies in the market.
"Dtrade" is the new innovative and transparent pro-social trading platform of the new crypto age," its website reads. "It's a way for the crypto community to come together and trade with real pro traders, streaming their best strategy online and live."
Dtrade is competing to overpower top social trading apps such as eToro by offering users a new innovative, user-friendly, and interactive way to build their crypto trading skills. Users have an option to watch live pro trader sessions, trade directly on Decoin exchange, or begin their journey in social trading through its auto-trading feature with specific pro traders live.
"Our mission is to provide the most transparent and innovative social ecosystem for our traders, with maximum-security elements, that have an easy-to-use interface for novice users, and advanced trading features for industry veterans," Shay Perry, CEO Decoin exchange.
To start on Dtrade, users need to simply create an account on Decoin and fill out an evaluation form to gauge their proficiency and skill in crypto trading. Once verified, you have the liberty to choose traders to follow, how much to trade, and a multitude of crypto pairs to choose from. The social trading platform includes live and recorded trading sessions, an auto trading feature, and Trade sessions with professional crypto traders.

The platform is building a strong community across its user-friendly platform – "revolutionizing the live social trading experience" – by allowing beginners to learn and interact with some of the best professional traders in crypto. On their part, experienced traders can earn from the platform as they gain more followers while enjoying more exposure from new audiences as they showcase their skills.
Finally, the platform also offers a trading schedule to closely follow their preferred professional traders and sessions – with email alerts available. Join Dtrade to have the chance to become a professional trader through social trading.
Source link