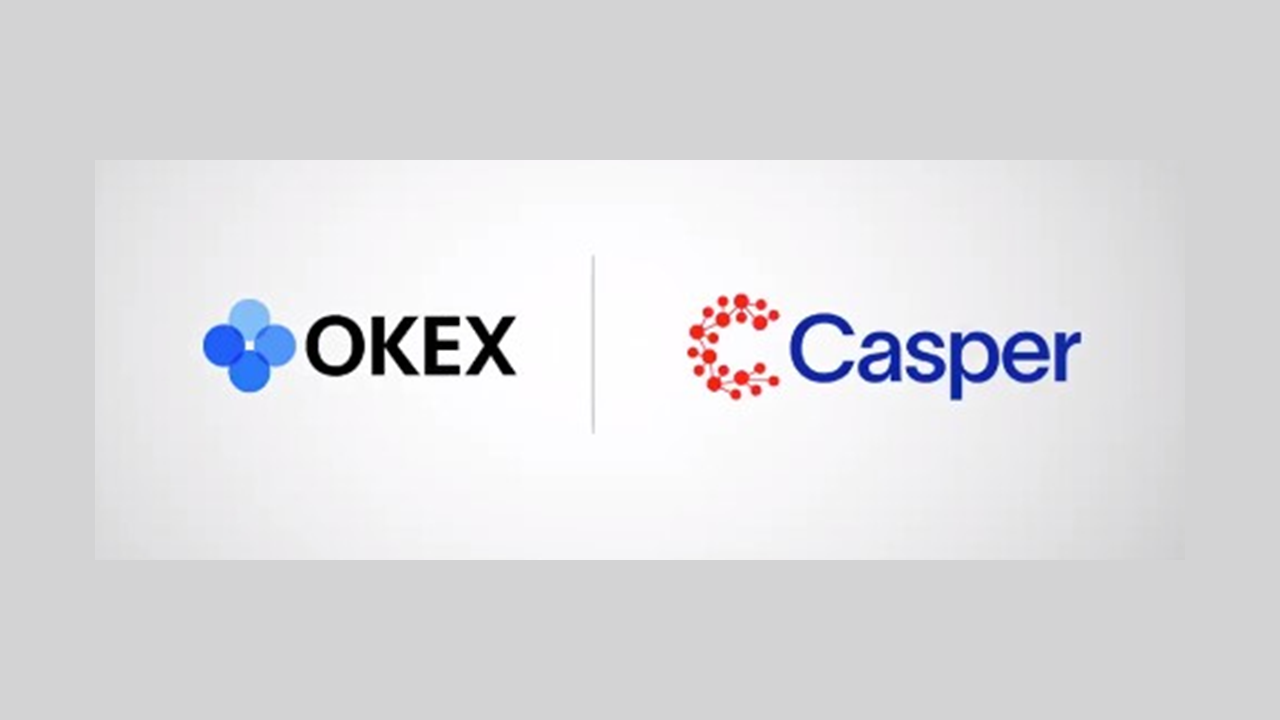 The native crypto asset of the Casper Network, CSPR is now available on the global crypto spot and derivatives trading exchange – OKEx. Introduced on May 11, the platform opened CSPR deposits at 10 AM UTC, soon followed by the launch of CSPR/USDT spot trading at 11 AM UTC.
Casper Network is the first proof-of-stake blockchain protocol based on the Casper CBC specification originally designed by Ethereum developers. It incorporates a highly scalable architecture with future proof features like upgradable contracts, predictable gas fees and WebAssembly. Armed with these advanced features, Casper Network is promoting the adoption of blockchain technology in enterprise applications.
The development of the Casper Network is overseen by the Casper Association – a non-profit entity responsible for providing the necessary resources to promote the adoption and growth of the Casper ecosystem. The native CSPR token is utilized within the ecosystem to reward validators for their participation in the consensus mechanism and as a mode of payment for on-chain actions in the form of network fees.  The total supply of CSPR is capped at 10 billion tokens.
Marking the addition of CSPR, OKEx is running a weeklong promotion starting May 11, 10 AM UTC till May 18, 10 AM UTC. During the promotional period, participants depositing and trading CSPR on OKEx stand to win a total of 70,000 USDT and 10 iPhone 12 phones. The OKEx CSPR promotion is divided into two different campaigns.
The first campaign, with a total pool of 20,000 USDT offers up to 20 USDT to each user who deposits CSPR worth 100 USDT or more from external sources. The pay-out is distributed in proportion to their value of their net deposit on a first-come, first-serve basis. The total prize pool for this campaign is divided into two 10,000 USDT pools, for new and existing users, respectively.
The second campaign includes a lucky draw for traders with CSPR/USDT trade volumes worth 500 USDT or more. Each time their trading volume crosses a multiple of 500 USDT, they will get additional chances to participate in the draw. The winners will share from a 50,000 USDT prize pool. In addition, those with trade volumes exceeding 5000 USDT will get a chance to participate in another lucky draw to win one of the 10 iPhone 12 mobile phones.
More information about OKEx- CSPR Promotions is available at – https://www.okex.com/promotion/X6D0/ACE503679
Source link