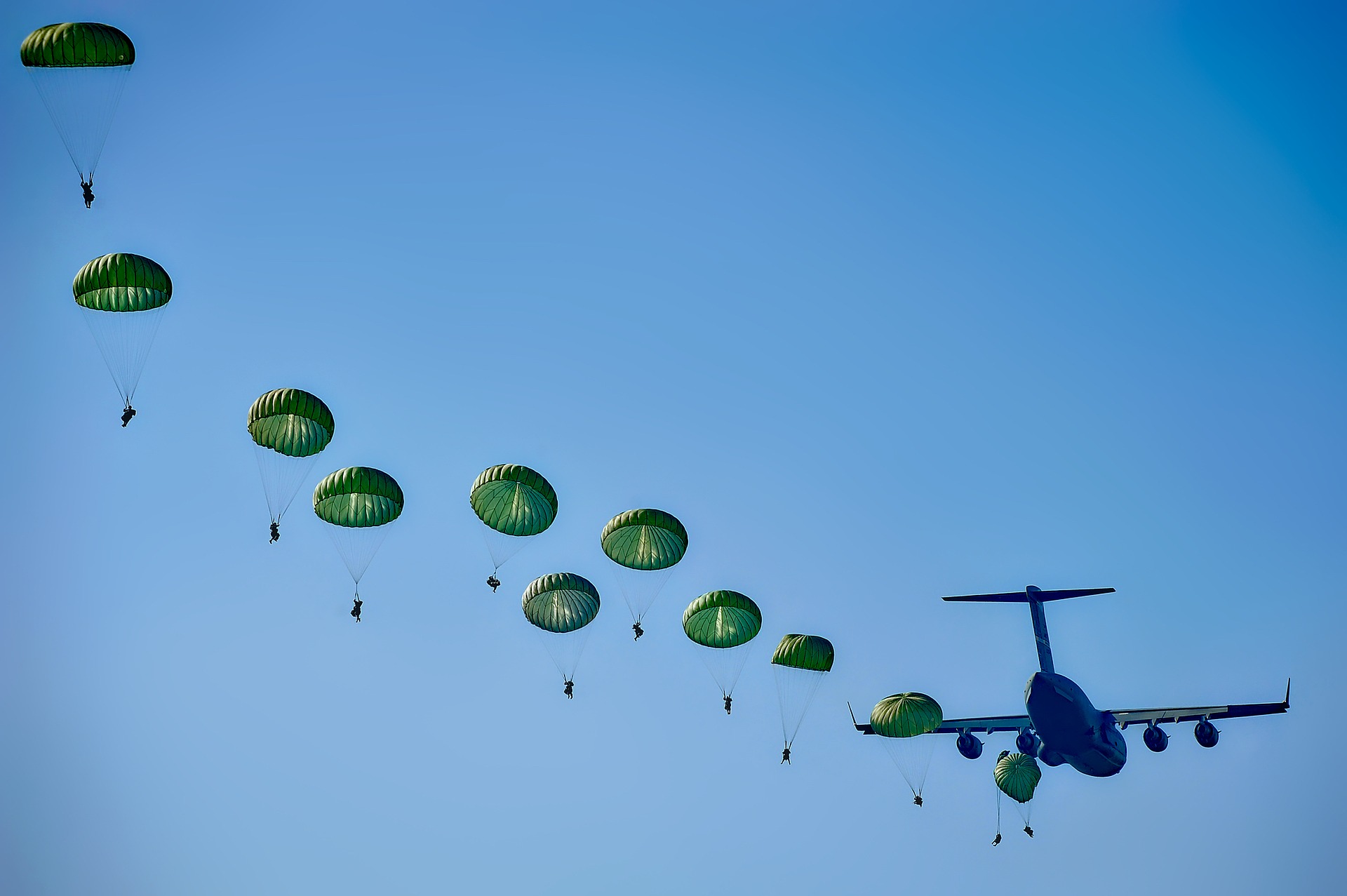 Airdrops are an interesting occurrence in the cryptocurrency world. It serves as an excellent way to educate newcomers about cryptocurrencies. Additionally, it is a viable way for existing users to diversify their portfolios in a risk-free manner.
Why Airdrops Remain Popular
Contrary to traditional ways of getting involved with cryptocurrencies, airdrops are a different creature. These are issuances of "free tokens or coins"  for which users do not need to make any investment. Instead, interested parties will need to complete a few tasks involving social media platforms and tools like Telegram. Spreading the word about the ongoing airdrop and the project itself can create a wave of marketing attention.
For the projects going down this route, there is no initial cost for an airdrop. The developers issue a certain percentage of the token supply for airdrop purposes. In most cases, this part of the supply is already set aside weeks, if not months, in advance. The system works well for all parties involved, and airdrops remain very popular even in 2021.
As a diversification method, airdrops can prove interesting as well. Having multiple tokens and coins in one's portfolio is never a bad idea. That concept applies as much to cryptocurrencies as it does to other financial assets. As these airdrop tokens and coins are available without upfront investment, there is no reason to pass up on these opportunities. Below are some examples of airdrops to look forward to later this year.
DePo (10,000 members)
The DePo institutional-grade trading terminal effectively aggregates all the platforms making up the cryptocurrency industry into one multi-market aggregator. Users will have an option to store and manage assets without worrying about a KYC verification procedure. The main focus lies with ERC20-compatible wallets, DeFi lending protocols, NFT marketplaces, centralized exchanges, and decentralized trading platforms for aggregating data.
The DePo airdrop will happen on 21 May. We will see 1% of the token supply distributed to the public. Availability is limited to the first 10,000 users who complete the set of instructions. The steps include:
Following the Twitter account.
Retweeting the pinned comment.
Joining the Telegram group.
Sharing their wallet address.
As the first significant aggregator in the DeFi segment, DePo addresses a crucial need in the industry today. The fractured DeFi and NFT landscapes, and numerous trading platforms, make it difficult to gain insights or an overview. By developing a singular convenient, and comprehensive interface, DePo can prove to be a viable addition for many people.
Nftfy (Low Supply)
As Non-Fungible Tokens are currently a hot trend, it may prove worthwhile to pay attention to new and upcoming projects in this space. Nftfy is a decentralized application capable of fractionalizing Non-Fungible Tokens by generating ERC20-compliant fractions. Additionally, the platform will offer a decentralized open marketplace to monetize assets, art, and collectibles.
This airdrop is slightly unique, as 200 winners will receive 50 NFTFY tokens. For the top 50 referrers, there is a reward of 100 NFTFY tokens each. Steps to complete include:
Submitting an Ethereum address
Completing social tasks
Refer users
One intriguing aspect of this airdrop is how Nftfy will have a total supply of 100 million tokens. That is an acceptable amount, as it is not much higher than Litecoin's supply. Fractional ownership of NFTs can help lower investment risks and address inferior liquidity for Non-Fungible Tokens. That won't make Nftfy a success by default, but there may be some potential waiting to be unlocked.
BNBPuppies (Blockchain Collectibles)
There has been significant interest in collectibles on the blockchain. Ever since the CryptoKitties project came around, there have been numerous similar projects, although not all of them have proven lucrative. BNBPuppies will be an intriguing addition, as they are giving away 1,500 NFT Puppies of the maximum supply of 12,000.
To partake in this airdrop, users will need to complete the following steps:
Visit the airdrop page and connect the MetaMask wallet via BSC
Mint one of the NFTs – pay gas with BNB
Add the token to Metamask manually
Although it may cost a small amount of Binance Coin to complete the mining procedure, the process is simple. The limited BNBPuppies supply can make every asset worthwhile, although there is no guarantee of success. Even so, claiming one of the free digital puppies can be lucrative further down the line.
Solstarter (Guaranteed Airdrop)
Unlike some of the airdrops listed above, Solstarter guarantees they will issue tokens to everyone who completes the procedure. With 1 million SOS token to give away – representing 1 % of the total supply – there will be an even distribution across all wallets. As the premier IDO platform for Solana – a blockchain gaining momentum – Solstarter can become a powerful launchpad.
To participate in the airdrop, users need to do the following:
Visit the airdrop form
Join the Telegram group
Follow the account on Twitter and Retweet the pinned comment
Submit a Solana wallet address
Again, a very simple procedure that anyone can follow. However, there is a whitelisting procedure that all users will need to complete by verifying their identity. Holding the token that may be part of a major Initial DEX Offering platform for the Solana ecosystem can be worthwhile for speculators and Solana community members alike.
DeFiScale ($40 Reward)
When looking at the different airdrops, most people will often go for whichever project provides the most value. DeFiscale's airdrop will reward 1,009 users with $40 in DFC tokens. The top referrers can earn between $35 and $1,500 each, which is a very lucrative incentive to those keen on inviting friends and family. Given the current popularity of decentralized finance – despite security incidents here and there – this DeFi investment pool can prove of interest to many investors.
The following steps are required to become eligible for this token distribution :
Interact with the Telegram bot
Complete various social tasks on Twitter, Facebook, and Instagram
Submit an Ethereum address
OPTIONAL: Share your referral link
No one can deny the current popularity of DeFi solutions across the different blockchains. The native DFC token provides governance rights and other benefits, including bonuses for every project DeFiScale invests in. There's also the chance to stake DFC and unlock extra discounts. Many compelling reasons to participate in this airdrop, even if only 1,000 random winners will be selected.
Closing Thoughts
There are still many ways to acquire a growing collection of cryptocurrency assets without making any investment. Airdrops will remain an essential aspect of this industry for some time to come. Although some may require users to verify their identity, the majority of distributions have no such requirement. It is still up to interested users whether they want to complete KYC procedures or not.
More importantly, the airdrops listed above let both newcomers and advanced users enter various segments of the broader cryptocurrency industry without any risk. Completing social tasks or interacting on Telegram does not cost money, and only a few minutes. That is a fair price to pay to establish a diversified crypto-asset portfolio.
Image by David Mark from Pixabay
Source link