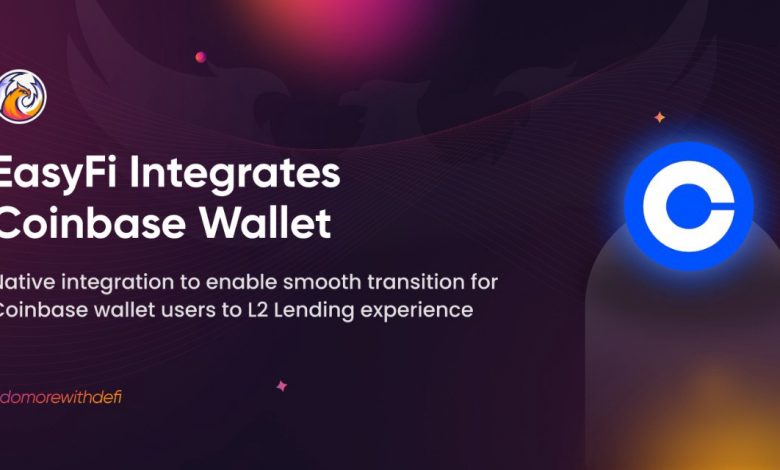 EasyFi Network, the universal layer 2 DeFi lending protocol for digital assets has announced support for the Coinbase wallet on its app. Starting November 24, over 73 million Coinbase wallet users can directly access funds from their wallets to participate in lending, farming, and staking activities on EasyFi over Polygon Network.
Considering that the Coinbase wallet is quite popular among new crypto users, the integration enables EasyFi to introduce quality DeFi solutions to them early on. Coinbase Wallet is one among multiple native wallet integrations planned by the platform as a part of its endeavor to enhance the user experience by offering new products, features and services.
Announcing the integration, Ankitt Gaur, the Founder and CEO of Easy FI Network said, "This integration with Coinbase wallet is aimed at easing entry-barriers for participation in DeFi, particularly in lending, for new users. We believe that Coinbase wallet users will get to explore various yield generating opportunities on EasyFi. We are dedicated towards making DeFi more inclusive and easy-to-use and this integration is a step towards that vision."
Apart from EasyFi's DeFi products, the Coinbase Wallet integration enables users to access their funds on Polygon, the widely used layer 2 solution and participate in various passive income generation opportunities.
In the coming weeks, EasyFi Network will be adding support for more Polygon Network compatible wallets. It will also be improving the user experience on both mobile and web interfaces while expanding the number of supported assets. EasyFi currently supports MATIC, WETH, WBTC, USDC, USDT and DAI on Polygon Network.
Source link